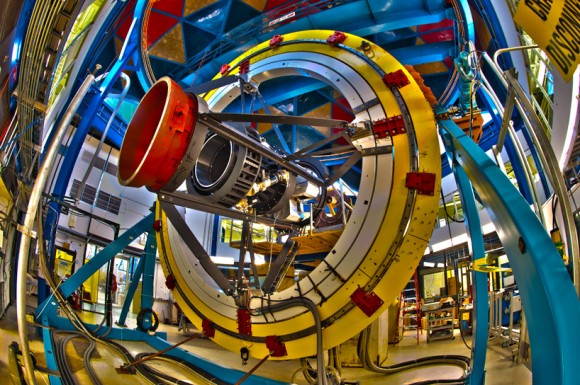 The 570 megapixel Dark Energy Camera. Credit: Fermilab
Scientists have great expectations for the newly operational Dark Energy Camera, which may significantly advance our understanding of the mysterious force expanding the Universe at an ever accelerating rate. Find out more about this highly anticipated new camera and what it is expected to reveal during live webcast from the Kavli Foundation. You'll be able to ask questions to Fermilab scientists Brenna Flaugher, project manager for the Dark Energy Camera, and Joshua Frieman, director of the Dark Energy Survey. fr Viewers may submit questions via Twitter using the #KavliAstro hashtag, or email to info@kavlifoundation.org.
Watch the webcast below, or at this link.
If you miss the webcast live, afterwards you'll be able to watch a replay on the player below, as well.
(...)
Read the rest of Can a New Camera Unravel the Nature of Dark Energy? (273 words)
---
© nancy for Universe Today, 2012. | Permalink | No comment |
Post tags: Dark Energy, Live broadcasts

Feed enhanced by Better Feed from Ozh