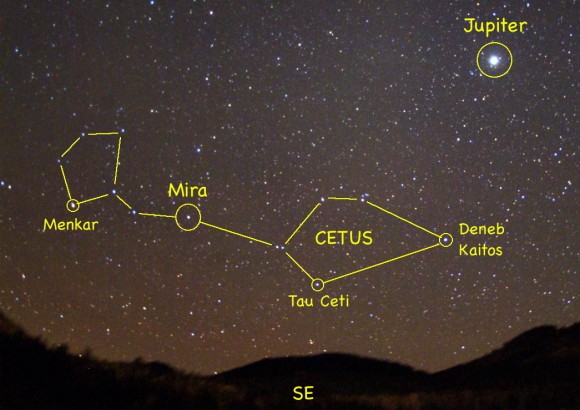 The location of Tau Ceti in the night sky. Credit: University of Hertfordshire
Look up in the sky tonight towards the southeast in the constellation Cetus. There's a naked-eye star named Tau Ceti that lies about 12 light-years away from Earth, and astronomers have discovered a system of at least five planets orbiting Tau Ceti, including one in the star's habitable zone.
While the recent discovery of a Earth-sized planet around the triple...