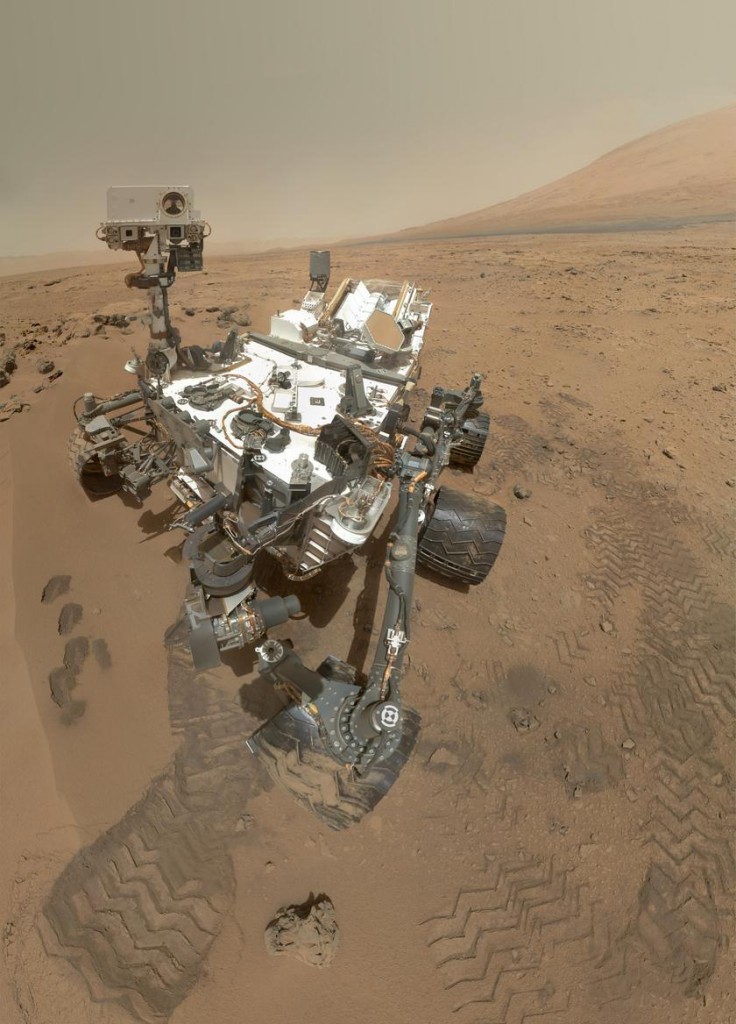 The Curiosity rover self portrait. Credit: NASA/JPL-Caltech/Malin Space Science Systems
OK, we thought the low-resolution self-portrait from yesterday was great… but here's the real goods: a monster, high-resolution awesome mosaic of 55 images taken by the Mars Hand Lens Imager (MAHLI), showing the rover at its spot in Gale Crater — called Rocknest — with the base of Gale Crater's 5-kilometer- (3-mile-) high mountain, Aeolis Mons or Mount Sharp, rising in the background. The images were taken on Sol 84 (Oct. 31, 2012), and sent to Earth today. In the foreground, four scoop scars can be seen in the regolith in front of the rover.
You can get access to the full resolution version at this link. It's amazing.
But that's not all…
(...)
Read the rest of The Curiosity Rover's Ultimate Self-Portrait (208 words)
---
© nancy for Universe Today, 2012. | Permalink | 27 comments |
Post tags: Mars, Mars Science Laboratory (MSL) Curiosity Rover

Feed enhanced by Better Feed from Ozh